HOLIDAY LIGHTS IN LINDENWOOD PARK

When: November 26, 2020 - December 31, 2020 | 5:30 pm - 10:00 pm
Where:  Lindenwood Park, Fargo, ND.  Google Map
Price: $8 per vehicle ($1 discount with donated food item) Buses $12
"Holiday Lights in Lindenwood Park" will open Thursday, November 26th at 5:30 p.m. The Fargo-Moorhead Sertoma Club is thrilled to offer over 75 lighted holiday displays for people to enjoy from the comfort of their car, while driving along Roger Maris Drive in Lindenwood Park. Holiday Lights will be open daily from 5:30 p.m. – 10:00 p.m. through Thursday, December 31st.
Admission is $8.00 per car or van and $12.00 for buses or limousines. The admission fee is reduced by $1 when a nonperishable canned item is donated. All donated food is distributed in the Fargo-Moorhead area by local food pantries).
The easiest way to get to Lindenwood Park is from University Drive in south Fargo. When traveling on University Drive turn east on 17th Avenue South and continue toward the Red River. The entrance to Lindenwood Park is lighted.
Businesses or organizations interested in participating by building or sponsoring a display can apply here - Holiday Lights Contract.  School organizations or clubs wishing to promote Holiday Lights while raising funds for their group should review An Invitation for School Fundraising (PDF), School Single Certificate (Microsoft Word) and School Multiple Certificates (Microsoft Word).
Thank you to all who have helped make Holiday Lights a success for over 20 years. Pictures of displays by companies and organizations that have previously participated in "Holiday Lights in Lindenwood Park" are posted below. Consider following the event on the F-M Sertoma Facebook page.
We look forward to seeing you at this year's event. Remember that all proceeds from this event stay in the Fargo-Moorhead area and benefit our local charitable sponsorships.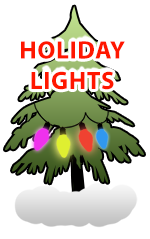 FARGO OPTIMIST CLUB
FARGO PARK DISTRICT
Flament Ulman
Happy Joe's Pizza
INDIGO SIGN WORKS
JDP Electric
Life 97.9
Midwest Radio of Fargo-Moorhead
The Forum & West Fargo Pioneer
2020 Holiday Lights in Lindenwood Park Displayers
*Accent Contracting
American Crystal Sugar
Anime Fargo
Bell Bank
*Best Western Plus Kelly Inn & Suites
Blarney Stone
Butler Machinery
Catholic Charities North Dakota
CCRI
CHI Friendship
CHI Health at Home
*Code Ninjas Fargo
Concordia College
D & M Industries
DD's Decks N More
Diabetes Care Clinic
*Drake Counseling Services
*Earthwork Services
*Epic Companies
*FM Area Diversion Project
Fargo Glamping
Fargo Rental Inc./Tents & Events
Fargo South Skills USA
*Fargo Optimists Club
*Far-Mor Acoustics & Floors, Inc.
*Fargo Park District
First Western Bank and Trust
*Floor to Ceiling Carpet One
*Gate City Bank
Grace Lutheran School
Great Clips
*Happy Joe's Pizza
Heart of Clay
Heartland Hearing Professionals
Hektner-Lybeck-Erickson Insurance
*Hope, Inc.
*Indigo Signs
*JDP Electric
Job's Daughters
*Josh Ackerson Agency-Nodak Insurance
JD II Catholic Schools
Korber Pharma
Lake Agassiz Habitat for Humanity
*Life 97.9
Maple Family Dental
Marvin Windows
*Midwest Radio of Fargo-Moorhead
Minnesota State Community and Technical College
MSUM
MSUM Collegiate Sertoma Club
Nexus-Path
NDSCS
*North Dakota Farm Bureau
*Northwestern Mutual
Oak Grove Lutheran School
On Spot Therapy and
Orofacial Myology
Park Christian School Parent Association
Pathway - Camp Emmaus
Prairie Property Management
Precision Plumbing, Electric, Heating & Cooling
RDO Equipment
Record Keepers
*Red River Human Services
Foundation
Red River Regional Marksmanship
River Keepers
River Pointe of Moorhead
*Riverside Plumbing
Sheyenne Hearing
S.S. Ruby Boat Tours
St. Joseph's School
*Steen & Berg Company
Stellar Healthcare
Sunset Lanes
TLC Cleaning
T & S Custom Homes, Inc.
T. T. Dock and Lift Service
Terracon Consultants Inc.
Texas Roadhouse
*The Forum & West Fargo Pioneer
Trinity Lutheran Church - Moorhead
Trinity Lutheran Church - Sabin
Trollwood Performing Arts School
Visto Trailer Sales
Warren Stevenson Outdoors
WDAY
*Widmer Roel PC
*Community Partner